Advisory Board
---
---
Eric Bjornlund, President, Democracy International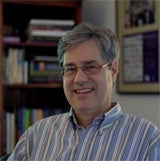 Eric Bjornlund is an adjunct professor with Georgetown University's M.A. Program in Democracy and Governance, teaching "Democracy, Governance, and Stabilization," and "Democracy Promotion and Democratic Theory." Mr. Bjornlund is also co-founder and principal of Democracy International. A lawyer and development professional with two decades of international experience, Mr. Bjornlund has designed, managed, and evaluated democratic development programs in 30 countries in Africa, Asia, Europe, Eurasia, and the Middle East. He has worked in the areas of international and domestic election monitoring, election systems and administration, political party building, legislative development, constitutional and legal reform, decentralization, women's political empowerment, civil-military relations, civic and voter education, and civil society advocacy. He has extensive experience with assessments, evaluations, project designs, democracy assistance studies, and survey research and has led projects in emerging democracies, semiauthoritarian countries, postconflict societies, and failed and failing states. Mr. Bjornlund currently serves as Senior Technical Advisor for Democracy International's indefinite quantity contracts for Elections and Political Processes and Democracy and Governance Analytical Services.
From 1989 to 2000, Mr. Bjornlund worked for the National Democratic Institute for International Affairs (NDI) in various senior positions in Washington and overseas. As Senior Associate and Asia Director (1994-95, 1996-2000), he developed and managed democracy and governance programs in 14 countries in South, Southeast, and East Asia. As NDI Country Director (Chief of Party) in Indonesia (1999-2000), he developed and oversaw a multimillion-dollar USAID-funded program in support of elections, election monitoring, political parties, legislative strengthening, and NGO advocacy in the world's largest predominately Muslim country. He also served as Country Director (Chief of Party) in the West Bank and Gaza (1995-96), Director of Program Coordination and General Counsel (1992-95), and Senior Program Officer (1989-92) at NDI. From 2000 to 2001, Mr. Bjornlund was a Woodrow Wilson Fellow at the Woodrow Wilson International Center for Scholars. In 2004, he served as Field Office Director for The Carter Center in Indonesia, where he directed a comprehensive international election monitoring program. Earlier in his career, he practiced corporate and international law for four years at Ropes & Gray in Boston, Massachusetts, one of the nation's largest law firms.
Mr. Bjornlund has written and spoken extensively about transitional and postconflict elections, democratization, legal reform, and international democracy promotion. He is author of Beyond Free and Fair: Monitoring Elections and Building Democracy (Washington, Baltimore and London: Wilson Center Press and Johns Hopkins University Press, 2004), which explores the history and evolution of international and domestic election monitoring and offers insight into how the international community can more successfully advance democracy around the world. He also has published numerous book chapters, articles, essays, and assessment reports. Mr. Bjornlund has testified on many occasions before Congress and the United Nations and has spoken at conferences and universities throughout the world. He has served as an expert on election commissions and election monitoring for the U.S. State Department and has appeared on television and radio in the U.S. and abroad, including on the BBC, C-SPAN, CNN, National Public Radio, Voice of America, and other media outlets.
Mr. Bjornlund holds a J.D. from Columbia University, an M.P.A. from John F. Kennedy School of Government at Harvard University, and a B.A. magna cum laude from Williams College.
---
Shari Bryan, Vice President, National Democratic Institute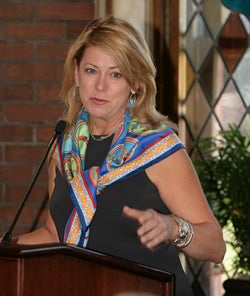 Shari Bryan is NDI's vice president. She joined NDI in 1998 and served as senior associate and regional director of the Institute's democratic programs in Southern and East Africa from 2001 through early 2008. Ms. Bryan has been actively involved in law, international development, and foreign affairs since 1998 and has travelled extensively throughout the world. She has conducted assessments or mission to more than 30 countries during her tenure at NDI, and played a key role promoting democratic assistance programs in Africa; conceptualizing and organizing projects on political party finance; governance and HIV/AIDS; and increasing the role of legislatures in overseeing the extractive industries. Ms. Bryan is a guest and commentator for many major news outlets including CNN and the BBC, has testified before the U.S. Congress, and has presented papers before a variety of organizations. Before joining NDI, Ms. Bryan served as an attorney in the former UN Trust Territory of Palau, where she worked on negotiating the Compact for Free Association in 2004. She also worked as an attorney for the United States government and served with the United States Agency for International Development (USAID).
She has co-authored Money in Politics – A Study of Party Financing Practices in 22 Countries, published in 2005, and Transparency and Accountability in Africa's Extractive Industries: The Role of the Legislature, published in 2007.
---
Thomas Carothers, Vice President for Studies, Carnegie Endowment for International Peace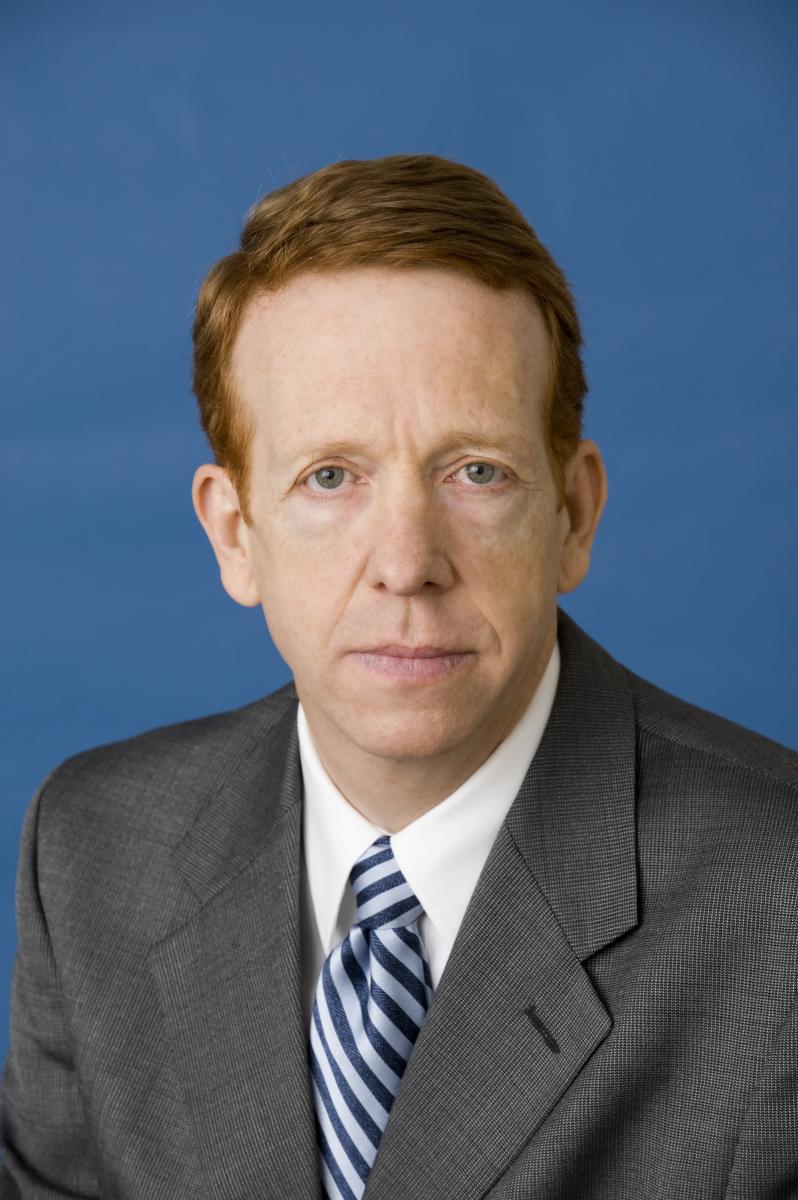 Carothers is a leading authority on international support for democracy, rights, and governance and on comparative democratization as well as an expert on U.S. foreign policy. He has worked on democracy-assistance projects for many public and private organizations and carried out extensive field research on international aid efforts around the world. In addition, he has broad experience in matters dealing with human rights, the rule of law, civil society building, and think tank development in transitional and developing countries. He is the founder and director of the Democracy and Rule of Law Program and overseas Carnegie Europe in Brussels.
He is the author of six critically acclaimed books as well as many articles in prominent journals and newspapers. Carothers is the co-author (with Diane de Gramont) of Development Aid Confronts Politics: The Almost Revolution (Carnegie, 2013) and author of Confronting the Weakest Link: Aiding Political Parties in New Democracies (Carnegie, 2006); Promoting the Rule of Law Abroad: In Search of Knowledge (Carnegie, 2006); Uncharted Journey: Promoting Democracy in the Middle East, co-edited with Marina Ottaway (Carnegie, 2005); Critical Mission: Essays on Democracy Promotion (Carnegie, 2004); Funding Virtue: Civil Society Aid and Democracy Promotion, co-edited with Marina Ottaway (Carnegie, 2000); Aiding Democracy Abroad: The Learning Curve (Carnegie, 1999); and Assessing Democracy Assistance: The Case of Romania (Carnegie, 1996).
---
Beatriz C. Casals, Former CEO, Casals & Associates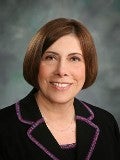 Beatriz "Bea" C. Casals is founder and former CEO of Casals & Associates, a woman/minority owned international development and strategic communications firm. In 1986 it grew into a profitable mid-sized enterprise with more than 300 employees and a U.S. federal government contract portfolio with a maximum value exceeding $3 billion, In 2010, she sold the firm to a premier publicly traded company with more than 20,000 employees. Among her specialties are corporate governance, strategy development, international management, monitoring and evaluation, international health, and nonprofit leadership. She is currently a Senior Advisor at the International Resources Group.
The ultimate problem solver, strategic thinker, innovator, and communicator, Bea is respected internationally for her integrity and well documented results. Her passion is accountability at all levels. She believes ongoing performance monitoring and program evaluation not only prevent crises, they also ensure organizations are able to routinely exceed expectations. Bea's previous clients include the Brookings Institute, Coca-Cola, Delta Airlines, Inter-American Development Bank, Pan American Health Organization, Transparency International, UNDP, VISA, and the World Bank. She has worked with over a dozen U.S. federal government agencies including the U.S. Agency for International Development, U.S. Department of Health and Human Services, U.S. Department of Energy, and the U.S. Environmental Protection Agency.
---
Larry Cooley, President, Management Systems International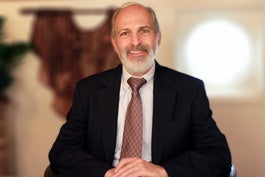 Mr. Cooley founded MSI, now a part of Coffey International Development, in 1981. He is a specialist in strategic management, public sector performance and organizational development. He has served as an advisor to cabinet officials in federal agencies and in more than a dozen countries. For 15 years, he was the Chairperson of the American Society of Public Administration's Development Management Network and received its National Award for Training Excellence. He directed USAID's Implementing Policy Change program that assisted governments worldwide and, beginning in 2006, oversaw a 7-year effort to rebuild Iraqi public administration. He previously worked at the World Bank, UNDP and as a Peace Corps volunteer.
He was elected as a Fellow of the National Academy of Public Administration in 2008 and, in 2011, was elected to serve as the North American representative on the Governing Council of the Society for International Development (SID). He serves on the Executive Committee of the Professional Services Council, on the Advisory Board of Elma Philanthropies, and as a Trustee of World Learning. Mr. Cooley holds a master's in Economics from Columbia University, MPA in Public Policy from Princeton, and an M. Phil. in Management from the UK's Cranfield School of Management.
---
Ambassador Donald J. Planty, President, Planty & Associates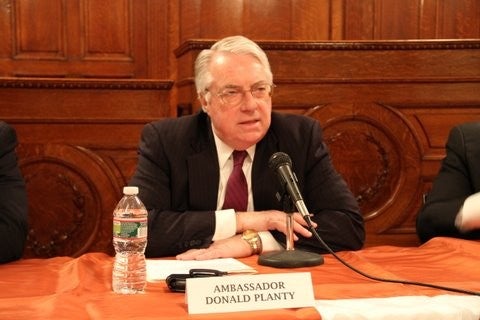 Ambassador Planty is former U.S. Ambassador to Guatemala and has nearly 40 years of experience in the public and private sectors. He is an expert on Latin American affairs and European security issues, drawing on his experience living and working in Panama, Chile, Mexico, Norway, Italy and Spain. As Ambassador to Guatemala, he was instrumental in facilitating the historic 1996 Peace Accords, which ended four decades of internal conflict in that country. He is currently President of Planty & Associates LLC, a consulting firm, and was a co-founder of Port Security International, a homeland security solutions firm. Previously, he was Senior Managing Director at ManattJones Global Strategies, an international consulting firm in Washington, DC.
Prior to that, he was Chairman of the Board of the Worldwide Responsible Apparel Production and served as the Executive Director of Caribbean/Latin American Action (C/LAA), a non-profit organization promoting U.S. trade and investment in Latin America and the Caribbean. Mr. Planty's previous diplomatic roles included: Deputy Chief of Mission of the U.S. Embassy in Oslo, Norway; Counselor for Political-Military Affairs at the U.S. Embassy in Madrid, Spain; Minister-Counselor of the U.S. Embassy in Norway; and Deputy Personal Representative of the President and then Deputy Chief of Mission of the U.S. Embassy to the Holy See. Mr. Planty is considered one of the foremost experts on Spain and one of the most experienced base rights negotiators, and was awarded the U.S. State Department's Superior Honor Award for his work on the Treaty of Friendship, Defense and Cooperation between the U.S. and Spain.
Prior to his diplomatic service overseas, Mr. Planty served as legislative management officer in the Bureau of Congressional Relations at the U.S. Department of State, staff assistant for operations in the Executive Office of the State Department, and legislative assistant to Senator John Chafee of Rhode Island. Mr. Planty earned his A.B. at Fordham University, his M.A. in Political Science from the University of New Mexico and studied at the Catholic University of Chile. He speaks Spanish and Italian.
---