M.A. Program in Conflict Resolution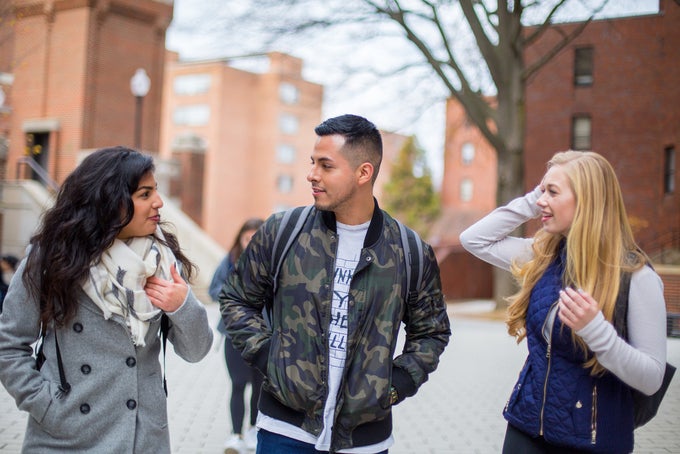 Why the M.A. in Conflict Resolution?
The Georgetown M.A. in Conflict Resolution prepares students to resolve conflict in a world increasingly in need of these critical skills. As a world-class center of conflict resolution training and research, we teach students to apply theoretical approaches alongside skills for negotiation, mediation, and facilitation.The program also features a series of experiential learning opportunities.
Building on Georgetown's commitment to social justice and academic excellence, the M.A. in Conflict Resolution offers a flexible curriculum in which students focus on integrating conflict resolution skills and tools into a variety of sectors. The relatively small student cohorts and world-renowned faculty offer multiple opportunities to tailor a degree to students' interests. The program supports our students' focus at the local, national, and global levels.  
The Georgetown M.A. in Conflict Resolution includes a theoretically rigorous core curriculum, skills taught by top practitioners, and extensive experiential learning opportunities. Core courses explore the nature of conflict and how peace is made, built and sustained.  
Conflict Resolution students choose from an unparalleled array of skills courses taught by senior practitioners. Negotiation, mediation, and facilitation skills are emphasized throughout. Students have the opportunity to earn a certification in mediation.
Experiential learning is a feature of the M.A. in Conflict Resolution. Students spend three semesters engaged in guided practical work, including the Practicum courses and the Summer Field Fellowship. This experiential learning series gives students the chance to practice the skills they learn locally and globally.
A core principle of our program is Utraque Unum, Latin for "both into one," and Georgetown's motto. Utraque Unum represents our drive to reconcile, to use conflict as an opportunity to bring together diverse points of view and create greater strength through understanding.