Alumni
Founded in 2005, Georgetown's M.A. in Conflict Resolution has graduated over 300 students since that time. Our alumni have built impressive careers using skills and concepts learned in the program.
Our graduates go on to work in government and the private sector, for international organizations and non-governmental organizations, and continue in academia.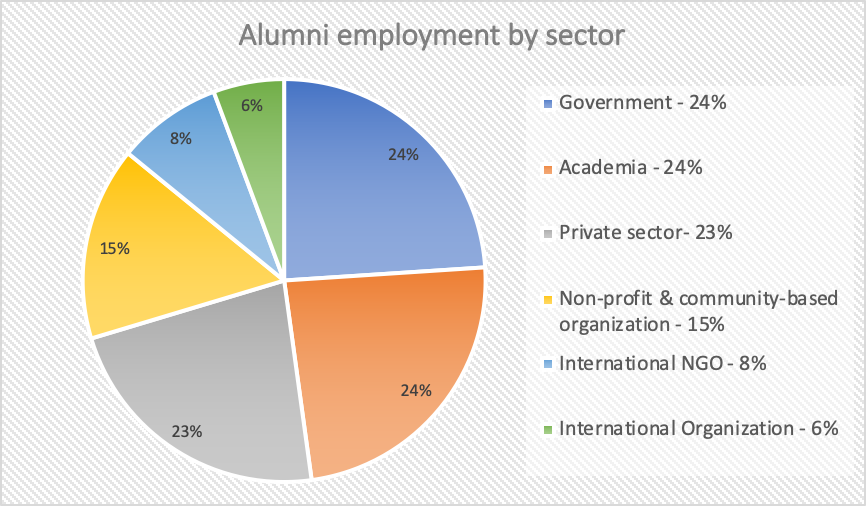 Functionally, most graduates work in program management (44%), research and writing (26%), advocacy (12%), monitoring and evaluation (11%), and mediation and facilitation (7%).
About 72% of our graduates find a job in the field within six months, and 91% of CR graduates find their work meaningful.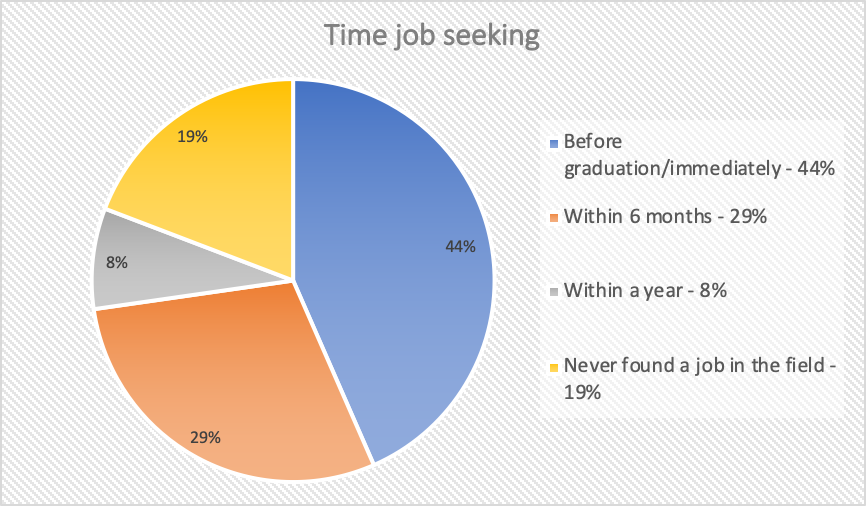 Close to a third of our graduates continue to live and work in the Washington DC region. Roughly 16% live and work internationally, including in Africa, Asia, Europe, the Middle East and Latin America.
Alumni Placements
CR alumni are working in a variety of exciting capacities throughout the world. The following is a sample of organizations, government agencies, and NGOs with which our graduate work: