Faculty and Fellows
Program Director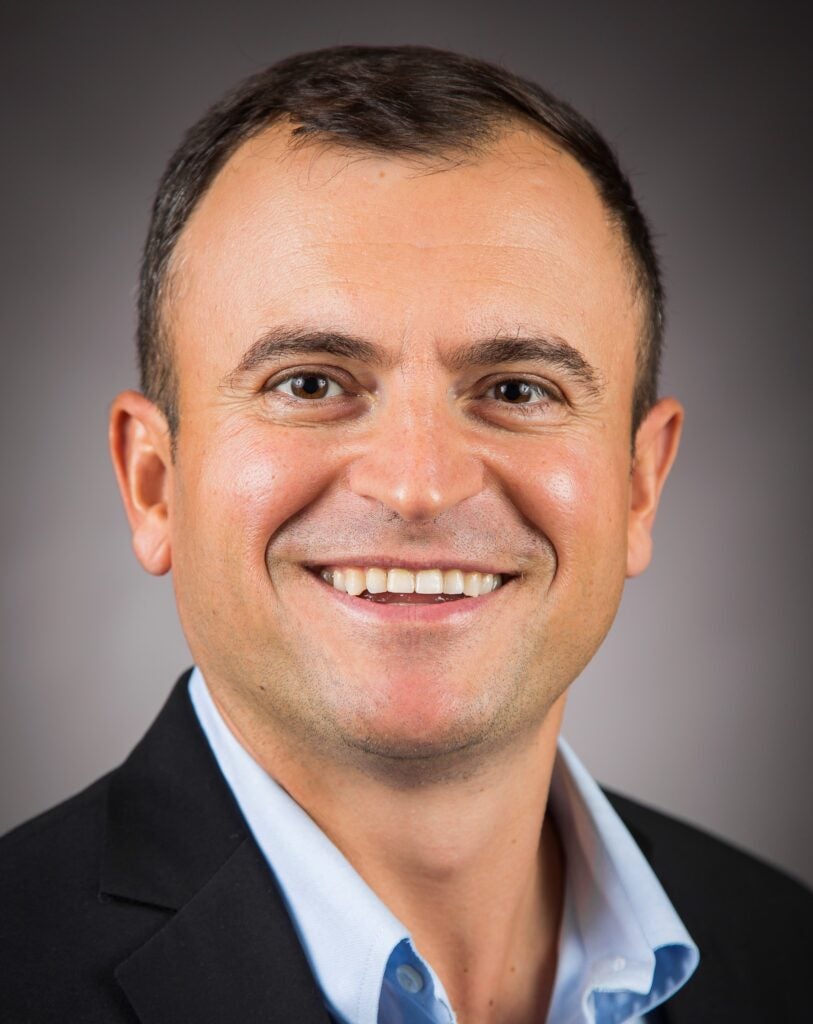 Elton Skendaj
Dr. Elton Skendaj is the Program Director of the Democracy and Governance Program and an Assistant Teaching Professor in the Government Department at Georgetown University. His teaching and research focus on strengthening democracy and governance in diverse contexts. Specifically, he investigates how domestic and international partners can strengthen democratic institutions, foster active public engagement, uphold the rule of law, reduce corruption, and use nonviolent means to prevent and resolve conflicts.
Read more here

Prior to joining the Democracy and Governance program at Georgetown, Dr. Skendaj served as the inaugural Gladdys Muir Professor of Peace Studies at Manchester University in Indiana. He also previously taught in Comparative Politics and International Relations at the University of Miami, Florida International University, and the Faculty of Social Sciences at the University of Tirana, Albania. He was a Visiting Fellow at the University of Notre Dame Kroc Institute for International Peace Studies and a Research Fellow at the Woodrow Wilson International Center for Scholars. Outside of his academic role, Dr. Skendaj has provided leadership and technical expertise on practitioner projects with the United Nations, U.S. Institute for Peace, Hague Appeal for Peace, Westminster Foundation for Democracy, and the Open Society Institute. He has also served as an analyst for Freedom House and as President of the Society for Albanian Studies.
His first book, Creating Kosovo: International Oversight and the Making of Ethical Institutions (Cornell University Press and Wilson Center Press, 2014) examines the role of international actors in building effective state bureaucracies and democratic institutions in postwar Kosovo. His subsequent research on democratization, civil society mobilization, security sector reform, legal transfers, and anti-corruption policies in the Western Balkans has been published in peer-reviewed journals such as Global Governance, Problems of Postcommunism, and Journal of Intervention and Statebuilding.
Dr. Skendaj holds a BA in Political Science from American University in Bulgaria, an MA in International Peace Studies from the University of Notre Dame, and a Ph.D. in Government from Cornell University.
Assistant Director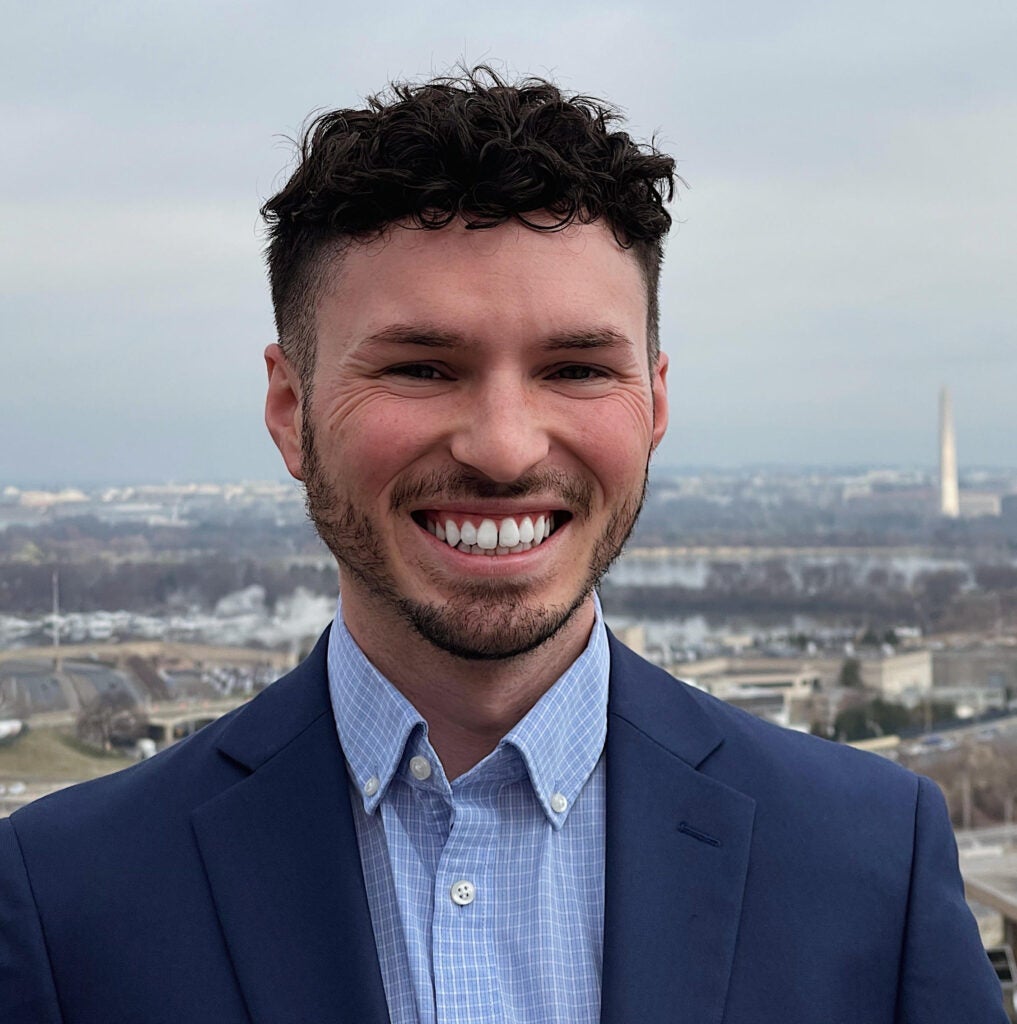 Bryson Daniels
Bryson Daniels is the Assistant Director of the Democracy and Governance Program in the Department of Government at Georgetown University. Prior to joining the program, Bryson spent two years at the University of Maryland, serving as both an Academic Advisor in the Department of Computer Science and an interim Athletic Academic Counselor in the Gossett Student-Athlete Center.
Read more here
Bryson earned an M.Ed. in Higher Education Administration from Auburn University in 2021. At Auburn, he conducted research on shared governance among higher education institutions while serving as the Graduate Assistant for the university's football program in the Lowder Student-Athlete Development Center. He also holds a B.S. in Psychology from Clemson University. Outside of work, he enjoys exploring new coffee shops and restaurants with his partner, Noah, and working out at OrangeTheory Fitness. Bryson hopes to bring his innovative and action-oriented thinking into the Assistant Director role to enhance the student experience in the Democracy and Governance Program.
Senior Advisor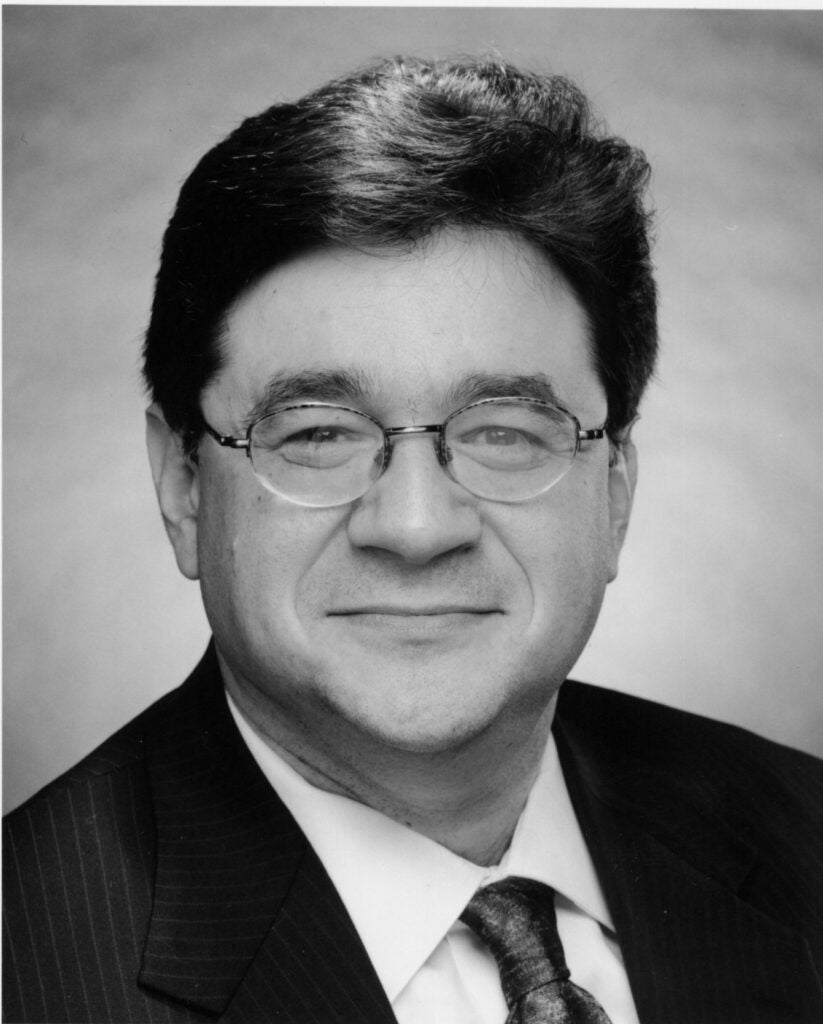 Daniel Brumberg
Dr. Daniel Brumberg is an associate Professor of Government at Georgetown University and Senior Advisor of the M.A. Program in Democracy and Governance. He is also the Senior Program Officer at the Center for Conflict Management at the United States Institute of Peace, where he focuses on issues of democratization and political reform in the Middle East and wider Islamic world.
Read more here
Dr. Brumberg is a former senior associate in the Carnegie Endowment for International Peace's Democracy and Rule of Law Project (2003-04). Previously, he was a Jennings Randolph senior fellow at USIP, where he pursued a study of power sharing in the Middle East and Southeast Asia. In addition, Dr. Brumberg was a Mellon junior fellow at Georgetown University, a visiting fellow at the International Forum on Democratic Studies, visiting professor in the Department of Political Science at Emory University, and a visiting fellow in the Middle East Program in the Jimmy Carter Center. He has also taught at the University of Chicago.
A member of the editorial board of the Journal of Democracy and the advisory board of the International Forum on Democratic Studies, Dr. Brumberg is a chairman of the nonprofit Foundation on Democratization and Political Change in the Middle East. He has worked closely with a number of nongovernmental organizations in the Arab world, including the Palestinian Academic Society for the Study of International Affairs. Dr. Brumberg has served as an advisor to the American Academy of Arts and Science's "Fundamentalism Project", the Global Democracy Program of the U.S. Agency for International Development (USAID), and the National Democratic Institute (NDI). He was a member of the NDI-Carter Center Palestinian Election Observer Delegation in January 1996, and the NDI-Carter Center Indonesian Election Observer Delegation in June 1999.
He received his B.A. from Indiana University and a Ph.D. from the University of Chicago.
Affiliated Faculty
Brian Joseph- Vice President for Programs at NED
Brian Joseph is Vice President for Programs at the National Endowment for Democracy, a Congressionally-funded nonprofit grant-making organization. He has over 25 years of experience working to advance democracy and human rights. As Vice President, Brian leads the Endowment's global grants program, which annually provides over $265m in grants to more than 1,700 organizations worldwide annually. His responsibilities include management of the seven program departments, a newly established emergency response team, and program and operational security. Prior to assuming his current job, Brian served as the Senior Director for Asia and Global Programs at the Endowment for eight years.
Brian has spoken and written widely about democracy promotion in closed societies, democratic unity, independent media, Tibet, Burma, Pakistan, Thailand, and human rights in Asia. His areas of interest include strategic planning, evaluation, philanthropy, opposition movements, independent media, and minority rights. He appears regularly in the media, including on the PBS NewsHour, the Diane Rehm Show, The World, CNN and Aljazeera and his articles have been published in the Journal of Democracy, The Chronicle Review, The International Herald Tribune, and the SAIS Review.
Brian has testified before the Senate Committee on Foreign Relations' Subcommittee on East Asia and Pacific Affairs, the Congressional Human Rights Caucus, and the Canadian Senate Committee on Foreign Affairs and International trade, provided high-level briefings for State Department officials, and lectured at the Foreign Service Institute. He has also participated in pre-assessment and election monitoring missions in South Asia and the Middle East. Brian formerly served as co-convener of the Burma Donors' Forum, a volunteer South Asia regional coordinator for Amnesty International USA, and a member of the International Human Rights Funders' Group. He earned a BA in History from Colorado College and an MA in South Asian Studies from the University of Wisconsin–Madison
Olivia Enos- Adjunct Professor in the Democracy and Governance Program at Georgetown University
Olivia Enos is an Adjunct Professor in the Democracy and Governance Program at Georgetown University. She is also a Senior Policy Analyst in the Asian Studies Center at The Heritage Foundation where she focuses on the intersection of human rights and national security issues at Georgetown. Her work covers a broad range of issues affecting China, North Korea, Burma, and Cambodia, and spans democracy and governance, religious freedom, refugees, and other social issues in Asia.
Enos has testified several times before Congress on human rights challenges in Asia and briefed senior executive branch officials and members of Congress. Her commentary has appeared in The New York Times, The Wall Street Journal, The Washington Post, Foreign Policy, and a host of other nationally-syndicated publications. She has also interviewed with CNN, the BBC, Fox News, and other news outlets. In addition to her commentary in other outlets, Enos has a column in Forbes.
Enos graduated with her BA in Government from Patrick Henry College and an MA in Asian Studies from Georgetown University.
Jeff Fischer- Senior Fellow and Adjunct Faculty for Georgetown's Democracy and Governance Program
Jeff Fischer is a senior fellow with the Democracy and Governance program. He has held three election directorships in internationally supervised elections where electoral security was one of his responsibilities. In 1996, he was appointed by the Organization for Security and Cooperation in Europe (OSCE) to serve as Director General of Elections for the first post-conflict elections in Bosnia and Herzegovina. In 1999, Mr. Fischer was appointed by the United Nations (UN) as Chief Electoral Officer for the Popular Consultation for East Timor. And, in 2000, Mr. Fischer received a joint appointment from the UN and OSCE to head the Joint Registration Taskforce in Kosovo and served as the OSCE's Director of Election Operations for municipal elections held that year. He has also served as an election official in the United States as a Commissioner with the Kansas City Board of Elections (1985 – 1990) and a Commissioner on the Missouri Political Finance Review Commission (1991 – 1992). Mr. Fischer also served as a Senior Advisor to the Independent Election Commission of Afghanistan and the UN for its audit of the 2014 presidential election results; and as a member of the Experts Verification Commission of the Organization of Americans States (OAS), auditing the results of the 2010 presidential election in Haiti.
Mr. Fischer served as a Senior Electoral Advisor for Creative Associates International; in various
capacities with the International Foundation for Electoral Systems including as its first Executive Vice President (1993 – 2006); and as an expert consultant with such international organizations and the United Nations Development Programme (UNDP), International IDEA, Westminster Foundation for Democracy, and the OAS. Fischer teaches graduate-level courses in the Democracy and Governance Program at Georgetown University on International Electoral Policy and Practice and has also established Electoral Policy Study Group in cooperation with USAID where Georgetown students research policy issues for the United States Agency for International Development (USAID). Mr. Fischer has been a Visiting Lecturer at the Princeton School of Public and International Affairs at Princeton University, teaching a Policy Workshop on Managing Elections in Fragile States (2007 – 2010, 2014, 2016, 2019) and Elections and Conflict in Sub-Saharan Africa (2012), and Digital Disruption of Elections (2021). He is a Senior Advisor to the Sant 'Anna School of Advanced Studies and its on-line Master in Electoral Policy and Administration (MEPA). For MEPA, Mr. Fischer developed the courses on Elections and Voting as Instruments of Governance and Electoral Security and Conflict Prevention. He also serves as a dissertation supervisor for the students.
Kate Krueger- Learning, Evidence, and Impact Advisor at Pact
Kate Krueger is a Learning, Evidence, and Impact Advisor at Pact. Kate is an experienced evaluator of democracy, human rights, and governance (DRG) programming, and specializes in program theory development; thematic and portfolio evaluation design; qualitative and theory-based evaluation methods; and inclusive facilitation. Kate is the guest co-editor of a special edition of New Directions for Evaluation on democracy and complexity, to be published in winter 2022/23. She also sits on the leadership team of the American Evaluation Association (AEA) Topical Interest Group for Democracy, Human Rights and Governance. In addition to Pact, Kate has worked at the Bureau of Democracy, Rights, and Labor at the US Department of State, the International Republican Institute, and EnCompass LLC. Kate has an MA from Georgetown University's Democracy and Governance program and a BA from Saint Louis University.
Katie LaRoque- Deputy Director for Policy and Advocacy at Freedom House
Katie LaRoque is the Deputy Director for Policy and Advocacy at Freedom House, where she leads institutional advocacy efforts toward the U.S. government on democracy and human rights-related issues. Katie is an experienced practitioner in the democracy assistance sector, having worked in a number of capacities from proposal development, project implementation, monitoring and evaluation, and sector-level and issue-based advocacy. Prior to Freedom House, Katie worked at InterAction, the International Republican Institute (IRI), and the U.S. Peace Corps. Katie has also observed more than a dozen elections as an accredited international election observer, most recently with the Organization for Security and Cooperation in Europe (OSCE). Katie has an M.A. in Democracy and Governance from Georgetown University and a B.A. from Mount Holyoke College.
Dan Grant- Adjunct Professor for the Democracy and Governance Program
Dan Grant is the former Deputy Assistant Administrator for Afghanistan and Pakistan at the U.S. Agency for International Development (USAID). He has worked extensively in the field in post-conflict states, including Kosovo, Iraq, and Afghanistan. He is a graduate of Georgetown University and the London School of Economics.
Barbara Nunberg- Senior International Development Advisor, Acertas Analytics
Barbara Nunberg is a leading expert on public management and governance specializing on civil service reform in developing areas, on which she consults to a range of organizations and publishes widely. Much of her career was at the World Bank, where she held a series of progressively senior posts and engaged in analytic and operational work in all geographic regions. Her last position was as head of the Bank's Public Sector Reform program in East Asia and the Pacific. She has taught at UC Berkeley, Georgetown, Duke, and NYU and was a Visiting Fellow at UCLA's School of Public Affairs and Harvard's Kennedy School. From 2010-1016, she was a Professor of Professional Practice at Columbia University's School of International and Public Affairs. Most recently, she has been a Visiting Scholar at the Wagner Graduate School of Public Service at New York University where she's led a working group on public financial management reform. She currently serves on the Advisory Board of the Human Capital Program for Brazil's Instituto da Republica and is Senior International Development Advisor to Acertas, an analytics firm. She provides consulting services and advice to a range of governments and international organizations on governance and public sector reforms. She holds a Ph.D. in Political Science and an M.A. in Latin American Studies from Stanford University and a B.A. from Barnard College.
Allyson Akiko Oakley- Director for Results and measurement at Pact
Alysson Akiko Oakley (PhD) is the Director for Results and Measurement at Pact. She is an experienced practitioner in the fields of international development, governance, and democratization, and specialized in improving program strategy and demonstrating impact. She has a professional and academic track record in bringing analytical rigor to address complex, real world challenges in new democracies and fragile states. Dr. Oakley completed her PhD at Johns Hopkins University in 2018, graduating with distinction. Previously, she served as Senior Adviser for Monitoring and Evaluation at the International Republican Institute (IRI) and Director of Programs at the U.S.-Indonesia Society (USINDO). She acted as a principal Asia-Pacific analyst for Freedom House's flagship publication Freedom in the World, authoring multiple Southeast Asia country reports from 2009 to 2017. Dr. Oakley has consulted for numerous agencies, think tanks, and NGOs, on topics ranging from political risk to program innovation. She has also been an adjunct professor at Georgetown University for many years. A specialist practitioner in political development and M&E, she has been based professionally in Southeast Asia, Europe, and Washington, DC. She has traveled extensively for project and research purposes to Asia, Sub-Saharan Africa, Latin America, Eastern Europe, and the Middle East. She holds a Master of Arts degree (MA) in International Relations from Johns Hopkins University's School of Advanced International Studies (SAIS), and a Bachelor of Arts degree (BA) from Brown University.
Patrick Quirk- Senior Director of the Center for Global Impact at IRI
Patrick Quirk, Ph.D., serves as Vice President for Strategy, Innovation, and Impact at the International Republican Institute (IRI), a non-profit, non-partisan organization committed to strengthening democracy worldwide. In this role, Dr. Quirk provides the leadership, management, and vision to ensure that IRI is addressing global challenges to democracy by developing innovative and evidence-based programs, tools, and resources. He leads IRI's organization-wide strategic planning as well as oversees institutional efforts on monitoring, evaluation, research, and learning (MERL).
Dr. Quirk also oversees the Center for Global Impact, the 60-person team of thematic experts, researchers, and global project staff who help IRI monitor and develop innovative approaches to priority technical areas—from countering foreign authoritarian influence and combating corruption, to strengthening political parties. Previously, he served as IRI's Senior Director for Strategy, Research, and the Center for Global Impact.
Concurrent to serving at IRI, Dr. Quirk is a Nonresident Senior Fellow in the Atlantic Council's Scowcroft Center for Strategy and Security and an Adjunct Professor at Georgetown University, where he teaches courses on conflict stabilization; electoral violence prevention/mitigation; and briefing senior officials From 2019-2021, he was a Nonresident Fellow in the Foreign Policy Program of the Brookings Institution.
Previously, he served on the U.S. Secretary of State's Policy Planning (S/P) staff in the Department of State as the lead advisor for fragile states, conflict and stabilization, and foreign assistance. In this capacity, he regularly provided independent policy analysis to the Secretary on these themes. From 2018-19, he conceptualized, and managed the process to advance, the new U.S. approach to fragile states (new window).
Prior to Policy Planning, he served in State's Bureau of Conflict and Stabilization Operations (CSO) as Senior Advisor for Policy and Strategy. In this capacity, he was the chief political scientist for, and a lead author of, the 2018 Stabilization Assistance Review (new window); led the team that conceptualized and institutionalized CSO's approach to mitigate conflict surrounding high-priority elections and political transitions; and deployed to Myanmar, Kenya, Ghana, Nigeria, and Tunisia to work on conflict prevention efforts. From 2017-18, he was a nonresident Penn Kemble fellow at the National Endowment for Democracy.
Prior to joining the Department of State, he was a Research Fellow at the German Marshall Fund as well as designed and implemented conflict prevention and democracy-strengthening foreign assistance interventions overseas. His analysis has appeared in The American Interest, American Purpose, Just Security, Foreign Policy, the Financial Times, The National Interest, NPR, and Real Clear Defense, among other outlets. His book, "Great Powers, Weak States, and Insurgency: Explaining Internal Threat Alliances (new window)," was published in 2017. He also co-authored USAID's "Best Practices in Electoral Security, a Guide for Democracy, Human Rights and Governance Programming" and is the lead author of CSO's "Electoral Violence Assessment Framework" assessment methodology.
Quirk earned a bachelor's in history from Bates College and a doctorate in political science from Johns Hopkins University.
Meir Walter- Foreign Affairs Officer in the Bureau of Democracy, Human Rights and Labor- US State Department
Meir Walters received his Ph.D. in Government from Georgetown University in 2016. His research interests include life under authoritarianism, Middle East politics, protest movements, censorship, mass media, and the impact of external actors on domestic politics in the developing world. Dr. Walters' dissertation studied the politics of state-managed media and cultural production under authoritarianism, drawing on years of fieldwork in the Middle East and North Africa. From 2012-2103, he was a Fulbright fellow in Egypt and a fellow at the Center for Arabic Study Abroad (CASA) at the American University in Cairo. Dr. Walters' research is published in journals including Perspectives on Politics, Conflict Management and Peace Science, Middle East Policy, and The Journal of North African Studies.
Currently, Dr. Walters is a Foreign Affairs Officer in the Bureau of Democracy, Human Rights, and Labor's (DRL) Office of Near Eastern Affair at the U.S. Department of State with a portfolio covering Iran and the Arabian Peninsula. He has also worked on European defense policy in the Office of the Secretary of Defense.
Related Government Department Faculty
Harley Balzer
Matthew E. Carnes
Jocelyene Cesari
Marc M. Howard
Diana Kapiszewski
Charles E. King
Stephen King
Lahra Smith
---