Faculty and Fellows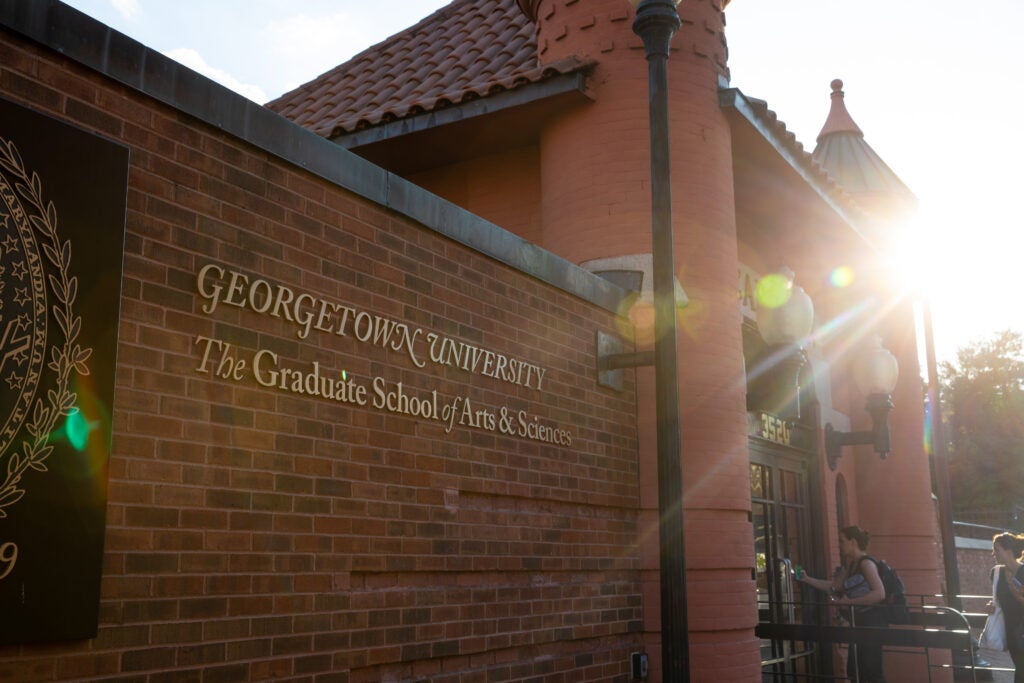 Program Directors
Daniel Brumberg is an Associate Professor of Government at Georgetown University and director of the M.A. Program in Democracy and Governance. He is also the Senior Program Officer at the Center for Conflict Management at the United States Institute of Peace, where he focuses on issues of democratization and political reform in the Middle East and wider Islamic world.
Dr. Brumberg is a former senior associate in the Carnegie Endowment for International Peace's Democracy and Rule of Law Project (2003-04). Previously, he was a Jennings Randolph senior fellow at USIP, where he pursued a study of power sharing in the Middle East and Southeast Asia. In addition, Dr. Brumberg was a Mellon junior fellow at Georgetown University, a visiting fellow at the International Forum on Democratic Studies, visiting professor in the Department of Political Science at Emory University, and a visiting fellow in the Middle East Program in the Jimmy Carter Center. He has also taught at the University of Chicago.
A member of the editorial board of the Journal of Democracy and the advisory board of the International Forum on Democratic Studies, Dr. Brumberg is chairman of the nonprofit Foundation on Democratization and Political Change in the Middle East. He has worked closely with a number of nongovernmental organizations in the Arab world, including the Palestinian Academic Society for the Study of International Affairs. Dr. Brumberg has served as an advisor to the American Academy of Arts and Science's "Fundamentalism Project," the Global Democracy Program of the U.S. Agency for International Development (USAID), and the National Democratic Institute (NDI). He was a member of the NDI-Carter Center Palestinian Election Observer Delegation in January 1996, and the NDI-Carter Center Indonesian Election Observer Delegation in June 1999. He also worked closely with a number of NGO's in the Arab world, including the Palestinian Academic Society for the Study of International Affairs (PASSIA). Dr. Brumberg is a member of the editorial board of the American Political Science Association's Political Science and Politics.
He received his B.A. from Indiana University and a Ph.D. from the University of Chicago.
---
Elton Skendaj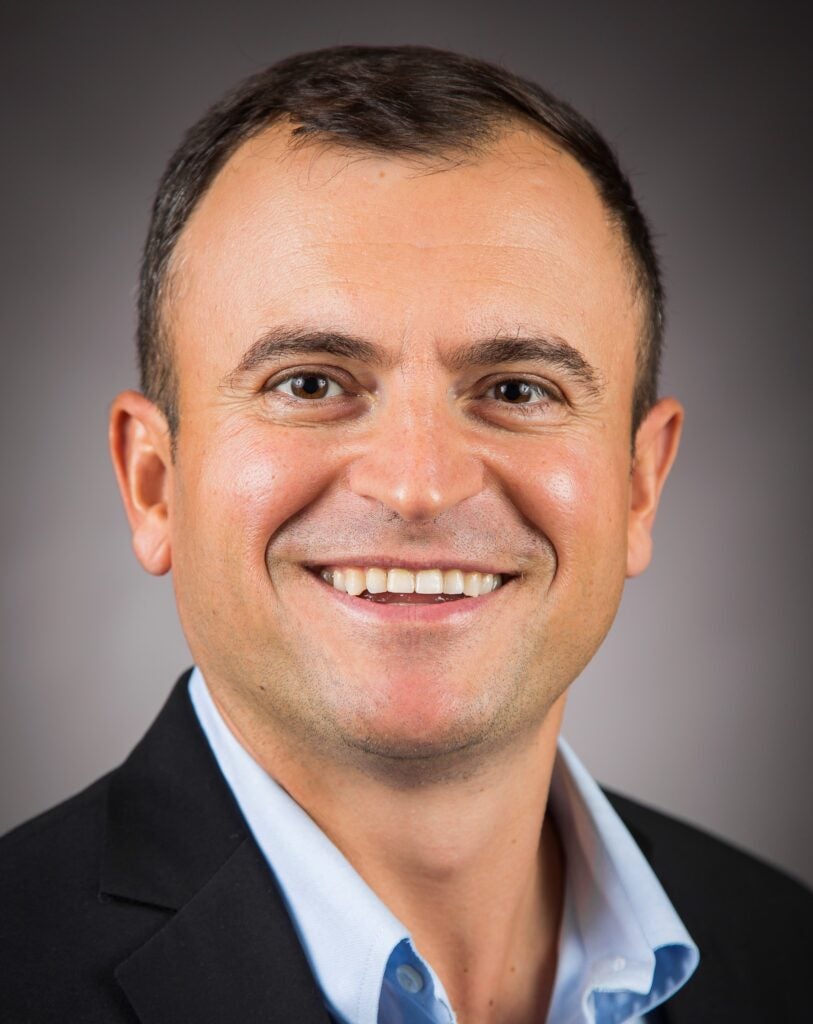 Dr. Elton Skendaj is an Assistant Teaching Professor and the Associate Director of the Democracy and Governance Program at Georgetown University. His research focuses on strengthening democratic institutions in the wake of violent conflict. Specifically, he investigates how domestic and international partners can foster democratic engagement, uphold the rule of law and resolve conflicts in postcommunist Europe. His research on postwar governance of Kosovo and anti-corruption reform in the Balkans has been published in Global Governance, Problems of Postcommunism, and Journal of Intervention and Statebuilding. His book, Creating Kosovo: International Oversight and the making of Ethical Institutions (Cornell University Press and Wilson Press 2014) examines the role of international actors in building effective state bureaucracies and democratic institutions in postwar Kosovo.
Prior to joining the Democracy and Governance program, Dr. Skendaj taught at Manchester University as the Gladdys Muir Associate Professor of Peace Studies. He previously taught at the University of Miami and Florida International University. He was also a Research Fellow at the Woodrow Wilson International Center for Scholars, and a Visiting Fellow at the University of Notre Dame Kroc Institute for International Peace Studies. He has served as an analyst for Freedom House and as President of the Society for Albanian Studies. Dr. Skendaj has contributed to academic and practitioner projects with the United Nations, Hague Appeal for Peace, Westminster Foundation for Democracy, and Open Society Institute.
Dr. Skendaj received a BA in political science from American University in Bulgaria, an MA in international peace studies from the University of Notre Dame, and a Ph.D. in Government from Cornell University.
---
Affiliated Faculty
Georges Fauriol
Georges A. Fauriol is on the adjunct faculty of Georgetown University's Democracy and Governance Graduate Program. He is also a Senior Associate at the Center for Strategic & International Studies (CSIS), a Fellow with the Caribbean Policy Consortium (CPC), and a Think Tank Haiti (TTH) Steering Group member, a partnership of Université Quisqueya (Haiti) and the Inter-American Dialogue. Fauriol retired in 2020 as Vice president, Grants Operations and Evaluation at the National Endowment for Democracy (NED), and served (2002-10) as Vice President of Strategic Planning, and Senior Vice President at one of NED's implementing institutes, the International Republican Institute (IRI). Prior to 2001, Fauriol held a number of positions at CSIS, notably after 1992 as director and senior fellow of the Americas Program, and previously was also the assistant to the chairman of the Center's Board of Trustees. Earlier, Fauriol worked at the Foreign Policy Research Institute in Philadelphia. He has extensive international and cross-regional field experience, including election-related missions in Eurasia, Africa, Asia, the Caribbean and Central America. He is widely published, including Foreign Affairs, Polity and other journals, on Caribbean Basin politics, US foreign and security policy in the region, and more broadly, democratization dynamics. He has testified several times before US Congressional committees. Fauriol holds M.A. and Ph.D. degrees in International Relations from the University of Pennsylvania.
---
Jeff Fischer
Jeff Fischer is an adjunct professor with Georgetown University's M.A. Program in Democracy and Governance, teaching "International Electoral Policies and Practices." He currently serves as Team Leader for the Electoral Education and Integrity Program at Creative Associates International, Inc.
Mr. Fischer has held three internationally appointed positions in post-conflict electoral transitions. In 1996, he was appointed by the Organization for Security and Cooperation in Europe (OSCE) to serve as Director General of Elections for the first post-conflict elections in Bosnia and Herzegovina. In 1999, Mr. Fischer was appointed by the United Nations (UN) as Chief Electoral Officer for the Popular Consultation for East Timor. And, in 2000, he received a joint appointment from the UN and OSCE to head the Joint Registration Taskforce in Kosovo and served as the OSCE's Director of Election Operations in Kosovo. Additionally, Mr. Fischer served as a senior advisor to the UN and Independent Electoral Commission of Iraq during the 2005 election cycle.
Since 1987, Mr. Fischer has participated in electoral assistance, observation, or conference projects in over 50 countries and territories in the Americas, Europe, Middle East, Africa, and Asia. Much of this participation was through his 16 year association with the International Foundation for Electoral Systems (IFES) as Executive Vice President, Senior Advisor, and in various consulting roles. Mr. Fischer has also served as a municipal and state election official in the United States as both a Commissioner on the Kansas City (Missouri) Election Board (1985 – 1989) and the Missouri Campaign Finance Review Board (1990-1992).
Mr. Fischer has been a Visiting Lecturer in International Affairs at the Woodrow Wilson School of Public and International Affairs at Princeton University teaching a policy seminar on Elections in Fragile States (2006 – 2009). Mr. Fischer has a Master of Science from George Mason University in Peacekeeping Operations Policy.
---
Allyson Akiko Oakley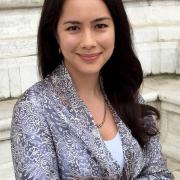 Alysson Akiko Oakley (PhD) is the Director for Results and Measurement at Pact. She is an experienced practitioner in the fields of international development, governance, and democratization, and specialized in improving program strategy and demonstrating impact. She has a professional and academic track record in bringing analytical rigor to address complex, real world challenges in new democracies and fragile states. Dr. Oakley completed her PhD at Johns Hopkins University in 2018, graduating with distinction. Previously, she served as Senior Adviser for Monitoring and Evaluation at the International Republican Institute (IRI) and Director of Programs at the U.S.-Indonesia Society (USINDO). She acted as a principal Asia-Pacific analyst for Freedom House's flagship publication Freedom in the World, authoring multiple Southeast Asia country reports from 2009 to 2017. Dr. Oakley has consulted for numerous agencies, think tanks, and NGOs, on topics ranging from political risk to program innovation. She has also been an adjunct professor at Georgetown University for many years. A specialist practitioner in political development and M&E, she has been based professionally in Southeast Asia, Europe, and Washington, DC. She has traveled extensively for project and research purposes to Asia, Sub-Saharan Africa, Latin America, Eastern Europe, and the Middle East. She holds a Master of Arts degree (MA) in International Relations from Johns Hopkins University's School of Advanced International Studies (SAIS), and a Bachelor of Arts degree (BA) from Brown University.
---
Patrick Quirk
Patrick W. Quirk, Ph.D., is Senior Director of the Center for Global Impact at the International Republican Institute (IRI) and a Nonresident Fellow in the Foreign Policy program at the Brookings Institution. Previously, he served on the U.S. Secretary of State's Policy Planning (S/P) staff in the Department of State as the lead advisor for fragile states, conflict and stabilization, and foreign assistance. In this capacity, he regularly provided independent policy analysis to the Secretary on these themes. From 2018-19, he conceptualized, and managed the process to advance, the new U.S. approach to fragile states.

Prior to Policy Planning, he served in State's Bureau of Conflict and Stabilization Operations (CSO) as senior advisor for policy and strategy. In this capacity, he was the chief political scientist for, and a lead author of, the 2018 Stabilization Assistance Review; led the team that conceptualized and institutionalized CSO's approach to mitigate conflict surrounding high-priority elections and political transitions; and deployed to Myanmar, Kenya, Ghana, Nigeria, and Tunisia to work on conflict prevention efforts. From 2017-18, he was a nonresident Penn Kemble fellow at the National Endowment for Democracy.
Prior to government service, Quirk was a research fellow at the German Marshall Fund of the United States. Prior to GMF, he was a senior manager at Creative Associates International, where he led risk assessments for the U.S. government, managed democracy assistance and conflict prevention programs in East Africa and the Middle East, and was responsible for business development.
Quirk is an adjunct professor at Georgetown University, teaching courses on stabilization and political violence. His book, "Great Powers, Weak States, and Insurgency: Explaining Internal Threat Alliances," was published in 2017. He also co-authored USAID's "Best Practices in Electoral Security, a Guide for Democracy, Human Rights and Governance Programming" and is the lead author of CSO's "Electoral Violence Assessment Framework" assessment methodology. Quirk earned a bachelor's in history from Bates College and a doctorate in political science from Johns Hopkins University.
Heba El Shazli
Heba F. El-Shazli has 28 years of experience with civic and union organizing, institution building, leadership skills training, labor education and training methodologies, political advocacy, and development, implementation and management of international programs. She was the Regional Program Director for the Middle East and North Africa (MENA) programs at the Solidarity Center (SC), AFL-CIO from September 2004 until June 2011. El-Shazli was the Deputy Regional Director for the Middle East and North Africa at the National Democratic Institute for International Affairs (NDI) from 2001 until 2004. Before joining NDI, El-Shazli worked at the predecessor organizations in Central and Eastern Europe of the American Center for International Labor Solidarity since 1987. She is a member of the Council on Foreign Relations.
Fluent in three languages (Arabic, French and English), El-Shazli holds a Master of Arts degree in International Relations from Georgetown University, Washington, D.C. And she has a Ph.D. in political science from Virginia Tech, the Planning, Governance & Globalization (PG&G) program, School of Public and International Affairs (SPIA).
Jodi Vittori
Jodi Vittori is a policy adviser for the NGO Global Witness. Based in Washington, DC, she carries out educational activities to build support in the US and British policymaking communities, international financial institutions, the private sector, and globally to establish responsible baseline laws, policies, transparency, and oversight of Afghan extractive industries in order to minimize the possibility of "resource curse" induced conflict there. She is also an adjunct assistant professor at the College of International Security Affairs at the National Defense University and a term member with the Council on Foreign Relations.
Prior to joining Global Witness, Jodi spent twenty years in the US military, where she served in Afghanistan, Iraq, South Korea, Bosnia-Herzegovina, Saudi Arabia, Bahrain, and throughout the United States; she has received numerous military awards including two Bronze Stars. Jodi worked in NATO's only counter-corruption task force as the leader of a nine-member team dedicated to improving contracting, economic development, rule of law, and governance in Afghanistan. She has also collaborated with Transparency International's Defense and Security Program to capture lessons learned from Western military operations in highly corrupt environments. A noted academic, Jodi taught at the National Defense University and US Air Force Academy. She is the author of the book Terrorist Financing and Resourcing as well as articles on political economy, Afghanistan, terrorism, transnational gang activity, and Islam in Africa. Jodi graduated from the US Air Force Academy and received her PhD from the University of Denver.
Meir Walters
Meir Walters received his Ph.D. in Government from Georgetown University in 2016. His research interests include life under authoritarianism, Middle East politics, protest movements, censorship, mass media, and the impact of external actors on domestic politics in the developing world. Dr. Walters' dissertation studied the politics of state-managed media and cultural production under authoritarianism, drawing on years of fieldwork in the Middle East and North Africa. From 2012-2103, he was a Fulbright fellow in Egypt and a fellow at the Center for Arabic Study Abroad (CASA) at the American University in Cairo. Dr. Walters' research is published in journals including Perspectives on Politics, Conflict Management and Peace Science, Middle East Policy, and The Journal of North African Studies.
Currently, Dr. Walters is a Foreign Affairs Officer in the Bureau of Democracy, Human Rights, and Labor's (DRL) Office of Near Eastern Affair at the U.S. Department of State with a portfolio covering Iran and the Arabian Peninsula. He has also worked on European defense policy in the Office of the Secretary of Defense.
---
Relevant Government Department Faculty