Student Opportunities
---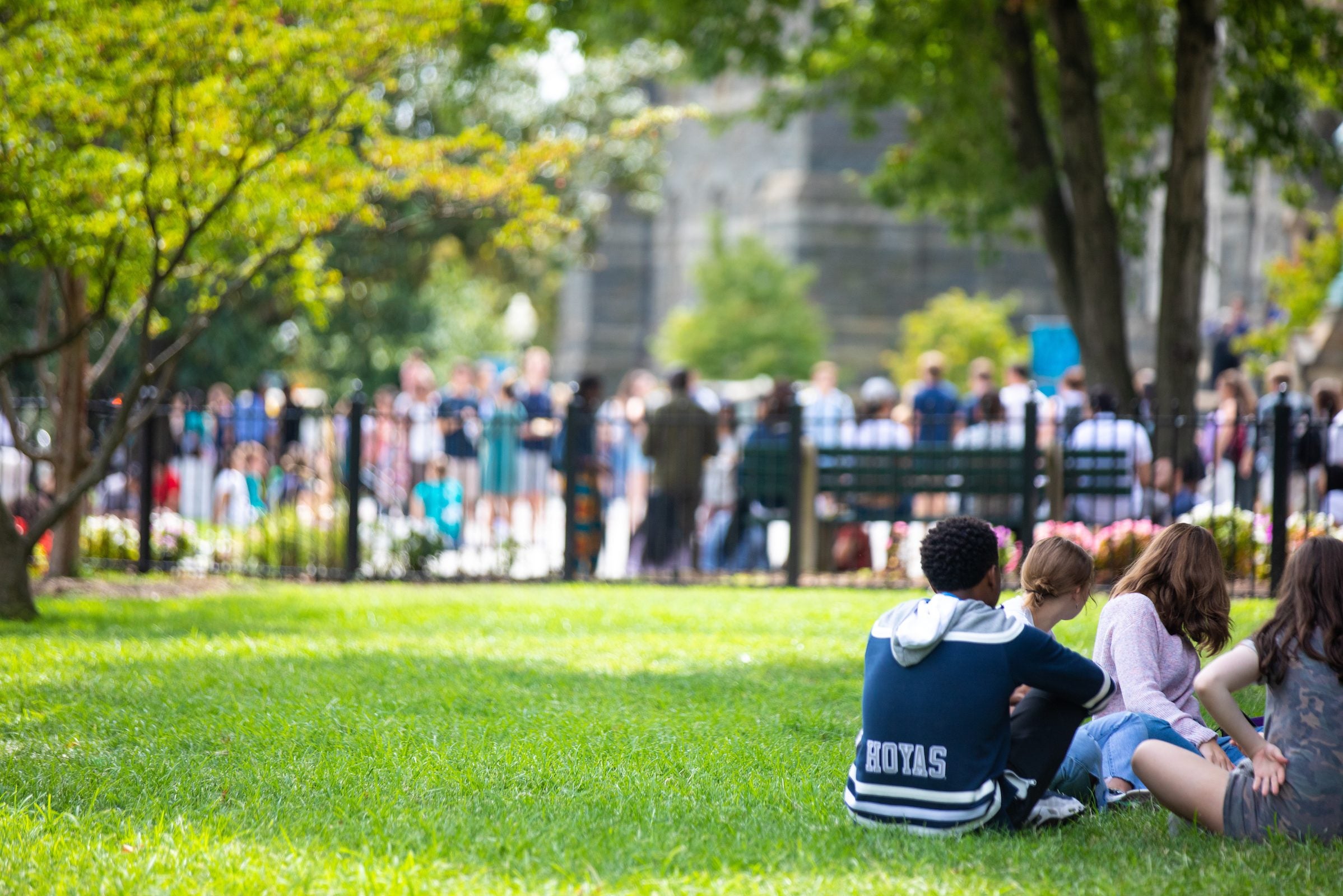 Students in Democracy and Governance frequently take advantage of a number of opportunities within the program for employment and personal enrichment.
Student Internships
Take advantage of Democracy and Governance's internship for credit program! We have had a number of partnerships over the years with public and private organizations that help place students into internship positions. Some of the past opportunities have included:
Organization of American States (OAS): Through our past partnership we have sponsored, along with the Department of Government, up to 5 interns per year. Interns worked primarily with the elections division on issues related to electoral integrity and management in Latin America. This was a great opportunity for students interested in working on these themes and the regions, as well as for those who wanted to gain experience working for an international organization.
Democracy International (DI): Through our partnership we generally sponsored an intern a year, depending on demand, to work on various projects. Several former interns have been able to translate this experience into full-time employment after graduation.
International Republican Institute (IRI) / National Democratic Institute (NDI): In the past, we have sponsored interns at both IRI and NDI through our professional partnership.
---
Student Employment
Depending on availability we hire students in the following positions:
Democracy & Society Editor/Co-Editor: These positions oversee the biannual publication of the journal Democracy and Society under the supervision of the Associate Director of the program. Work is approximately 8-10 hours per week. Responsibilities include:
Arranging and disseminating the call for submissions
Evaluation and editing of articles for publication
Conducting special features such as interviews and solicitation of senior research or book excerpts
Coordination with the printing house and webmaster over design and publication
Program Webmaster: This position oversees the program's online presence, including the webpage, social media accounts, and blog. The webmaster works under the supervision of the Associate Director of the program. Work is approximately 6-8 hours per week. Responsibilities include:
Periodic updates to the website (new students, new faculty)
Notification of program news and events via the website, email, and social media outlets
Frequent posting on the program's social media outlets of general news relevant to the D&G field
Improvements to the website design and content
Program Assistantship: A Program Assistantship (PA) is an opportunity for Democracy and Governance students to work with faculty who share similar research interests. Faculty from various programs across campus sponsor PAs. Work is approximately 8-10 hours a week.