Events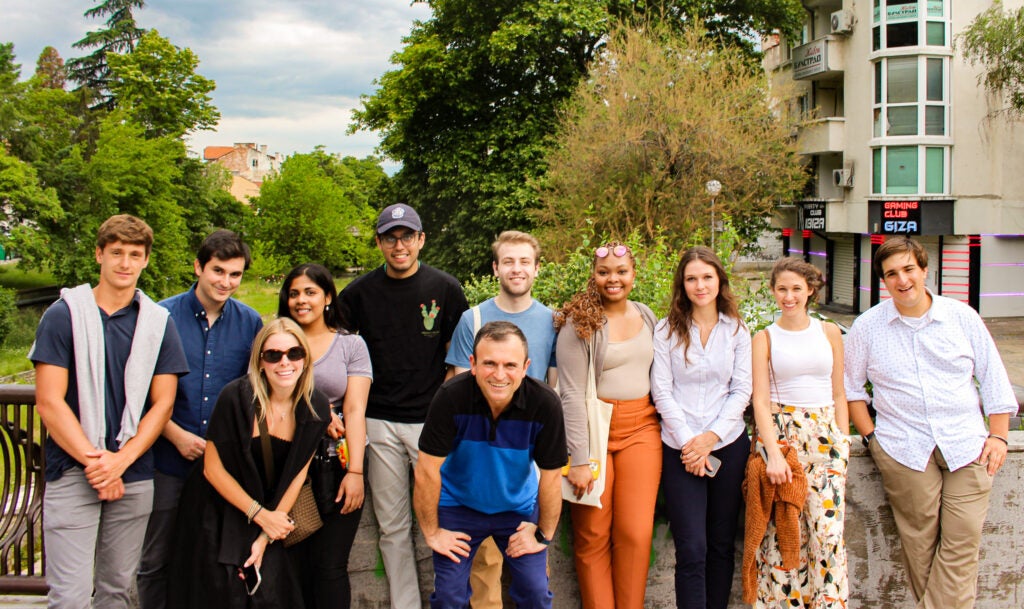 Upcoming Events
Check back later for future events.
Past Events
4.25.2023
Elections and the Future of Nigerian Democracy
Democracy & Governance along with the Africa Forum and AfrikaGU hosted a robust panel discussion on the 2023 election in Nigeria, the experience of election observers and civil society, and what the election means for the future of democracy and Nigeria and its neighbors. The Panel was moderated by Democracy & Governance student Leesa Danzek and featured: Amaka Anku- Eurasia Group Practice Head and SFS Adjunct Professor, Julia Brothers- National Democratic Institute Senior Advisor for Elections Programs, and Ferdinand Duru- Georgetown PhD student in the Dept. of Linguistics.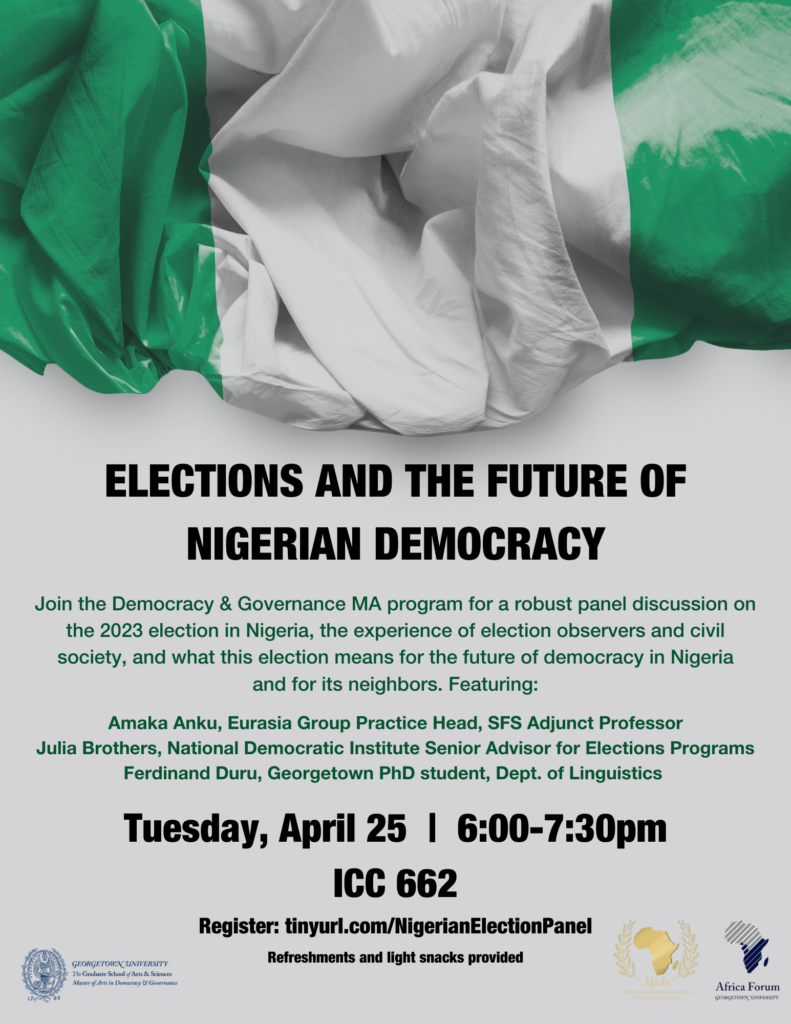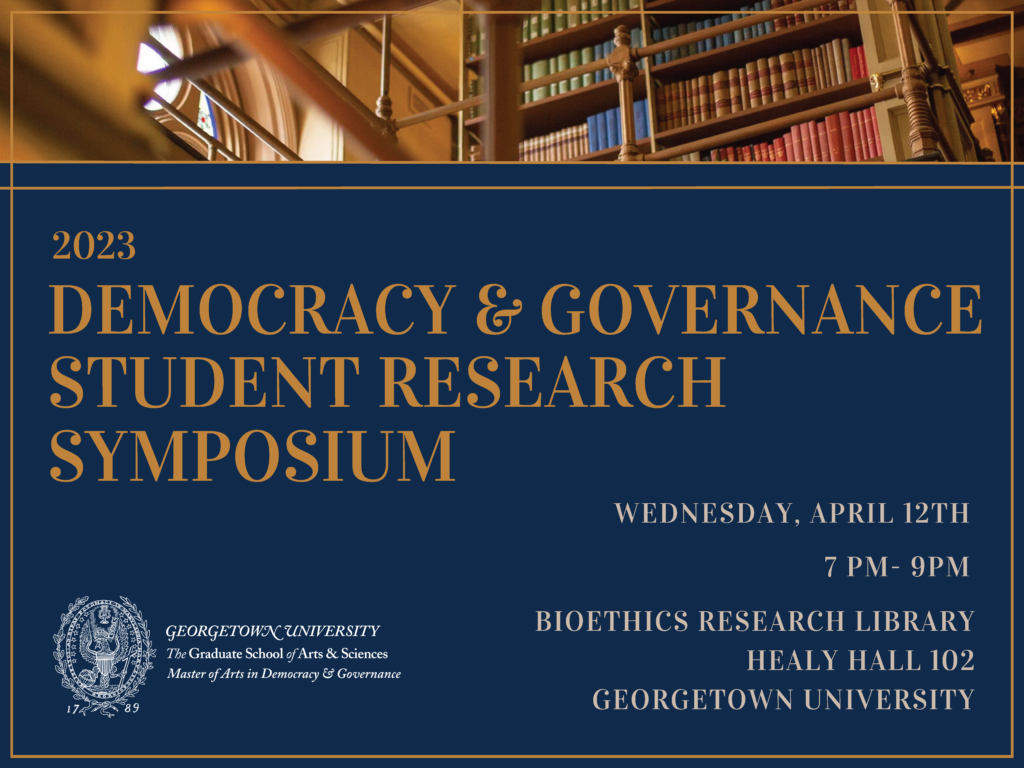 4.12.2023
Democracy & Governance Student Research Symposium
This year we launched the Democracy and Governance Student Research Symposium, which was hoisted by our Center for Democracy and Civil Society (CDACS). The event was an opportunity for MA students from the DMV area universities who are focused on democracy and governance to present their independent research/projects, gain practical experience, connect with other young people in the field, and make career connections with established professionals looking for exciting new ideas and innovations.
3.27.2023
The Next Generation of Democracy Practitioners and Academics: Perspectives from Young Leaders and Up-and-Comers in the Field
Democracy and Governance along with Democracy and Society for the first time ever participated in the Global Democracy Coalition Partners for Democracy Day. In this virtual panel, DG students Opal Malai, Kion Bordbar, Yusuf Can, Adnan Basheer, and moderator Leesa Danzek, discuss student perspectives on the future of democracy assistance, coming into the profession under populist threats to democracy, and the constantly developing intersection between democracy and digital evolution.